My Fearless February Challenge is going to be Tops, Blazers and Jackets. (Join the challenge at Ten Thousand Hours of Sewing )
I need tops, and cardigans or blazers to put over them because it is so cold right now. So I thought I would incorporate this into my sewing plans. I also plan to make the Colette Albion coat. (I plan to cut that fabric tonight).
I am just finishing up a shirt - I used New Look 6000 - which is a lovely dress pattern. I shortened it for a short and made it in fleece in a similar colour to the model's dress on the cover.
Yes, it is on the floor in front of a window. Someone told me this is the darkest winter since the 1600s and I believe it.
I just turned up the sleeve and hemmed. I didn't put the cuffs on it.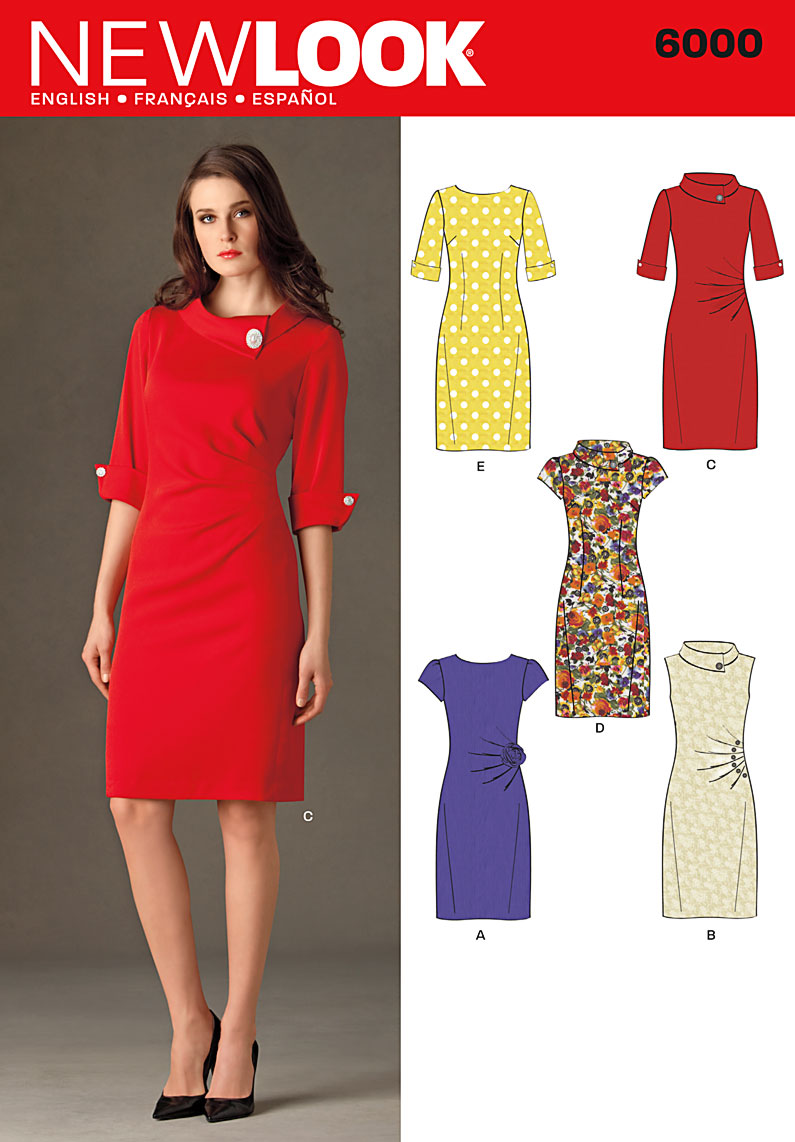 I am trying to use up my stash and I have 5 meters of this beautiful fleece, so I thought I would make a muslin. I love the pattern. It is a quick sew and the instructions are simple. I used the high button collar but not the shearing at the side. (I need to find a button from my stash).
Found a button in my stash...
I also didn't bother with the cuffs. My version is a hybrid between View E and C.
I've recently discovered New Look patterns and I have to say I am impressed. In the past, I've always passed on New Look because I had heard they were low quality. I am not the best sewist, so I need instructions that are clear. But, I've recently discovered - thanks to the $1 sale of New Look and Simplicity Patterns at Fabricland - that these patterns are really good. And most come with an assortment of garments that go together. This pattern, New Look 6000, has many variations of the dress which I like too.
Anyway if this pattern is any indication of the quality of New Look patterns, than I have missed out. I think I prefer them to other Big Four. (Actually, is New Look even part of the Big Four? I guess so, it's a branch of Simplicity).